WHAT WE DO
The Strategic Peacock helps organizations create and implement online strategies that appropriately target the right audience with the right information using the right media. 
MARISA PEACOCK, FOUNDER & CHIEF STRATEGIST
Marisa Peacock is the founder and chief strategist of the Strategic Peacock. Before founding her company in 2010, Marisa managed and produced websites, multimedia, and online content for not-profits, independent schools and small businesses. Marisa is also an adjunct faculty member at the Maryland Institute College of Art in Baltimore, MD where she teaches social media marketing as a part of the Business of Art and Design graduate program; and at West Virginia University's Reed College of Media, where she teaches Emerging Media and the Market as a part of the Integrated Marketing Communications graduate program.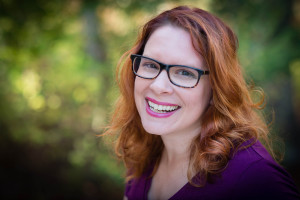 MEET OUR CLIENTS
The Strategic Peacock specializes in social media and communication strategy development; web content development; and web content management for small businesses, independent schools and non-profits.
Latest News
With so many best practices to implement, it's easy to get overwhelmed and lose focus on your goals. Here are five key ways that you can leverage social media to help you jumpstart your marketing efforts.
Help women achieve success with a donation to the New Endeavors for Women Spring Challenge. Every dollar goes to helping homeless women and children. If you give by June 30, every dollar you donate will be matched.
Design and Content go together like peanut butter and jelly, Hall & Oates, or smartphones and selfies. It's hard to have one without the other — and be successful.
See all our news
Marisa's Speaking Schedule
 The Strategic Peacock speaks all over the country about the ins and outs of social media, the customer experience and how businesses of all shapes and sizes can optimize their presence online.
Want the Strategic Peacock to speak at your next event? Contact us today!
Home Furnishings Networking Conference
May 22-24, 2016
Long Beach, CA
Topic: Five Ways to Use Social Media to Jumpstart Your Marketing Efforts
January 27, 2016
Las Vegas, NV
Topic: How Millennials Impact Retail Shopping
Betamore
August 5, 2015
Baltimore, MD
Topic: Audience Engagement
Betamore
July 22, 2015
Baltimore, MD
Topic: Developing Personas for Effective Marketing
Women Photographers of Washington
May 27, 2015
Washington, DC
Topic: Business of Photography
North American Home Furnishings Association
April 18, 2015
High Point, NC
Topic: The Social Shopper
Baltimore Restaurateur Group
February 11, 2015
Baltimore, MD
Topic: Strategic Social Media Workshop
North American Home Furnishings Association
January 21, 2014
Las Vegas, NV
Topic: The Social Shopper